Anne Watkins, an Upper West Sider since 1976, was recently named NY1's "New Yorker of the Week".

An artist since childhood, Watkins is now a professional whose work can be viewed at annewatkins.com.
NY1 reports that she first became involved with Citymeals on Wheels nine years ago, when one of her students suggested she donate her artwork to the organization's Holiday Card program.
Through this initiative, Citymeals on Wheels says it has raised over $14 million over the last 27 years. For every card someone orders, a meal is delivered to an older New Yorker whom the program says will end up spending the holidays alone.
This year, Anne's donation is a watercolor painting of Bethesda Fountain.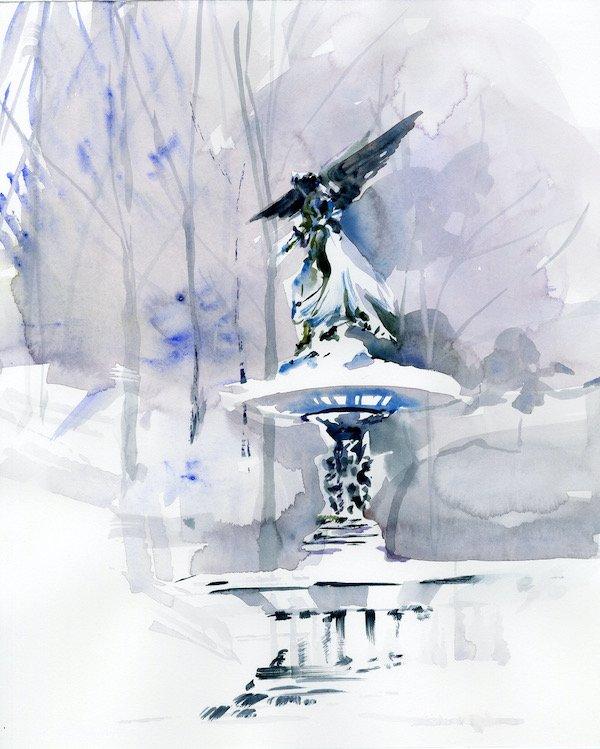 Other donated pieces include paintings of the ice skating rink at Rockefeller Center and a New Year's celebration.
Beth Shapiro, Executive Director of Citymeals on Wheels, says that "Each time a family member or friend receives one of these beautiful and thoughtful cards, one of the vulnerable homebound elderly we serve will receive a nutritious, life-sustaining meal. I cannot think of a more meaningful way to give this holiday season. We offer our deepest gratitude to our generous and talented artists for sharing their gifts with us this year."
To place an order for someone in need this year, please visit citymeals.org/support-us/holiday-cards.
Advertisement