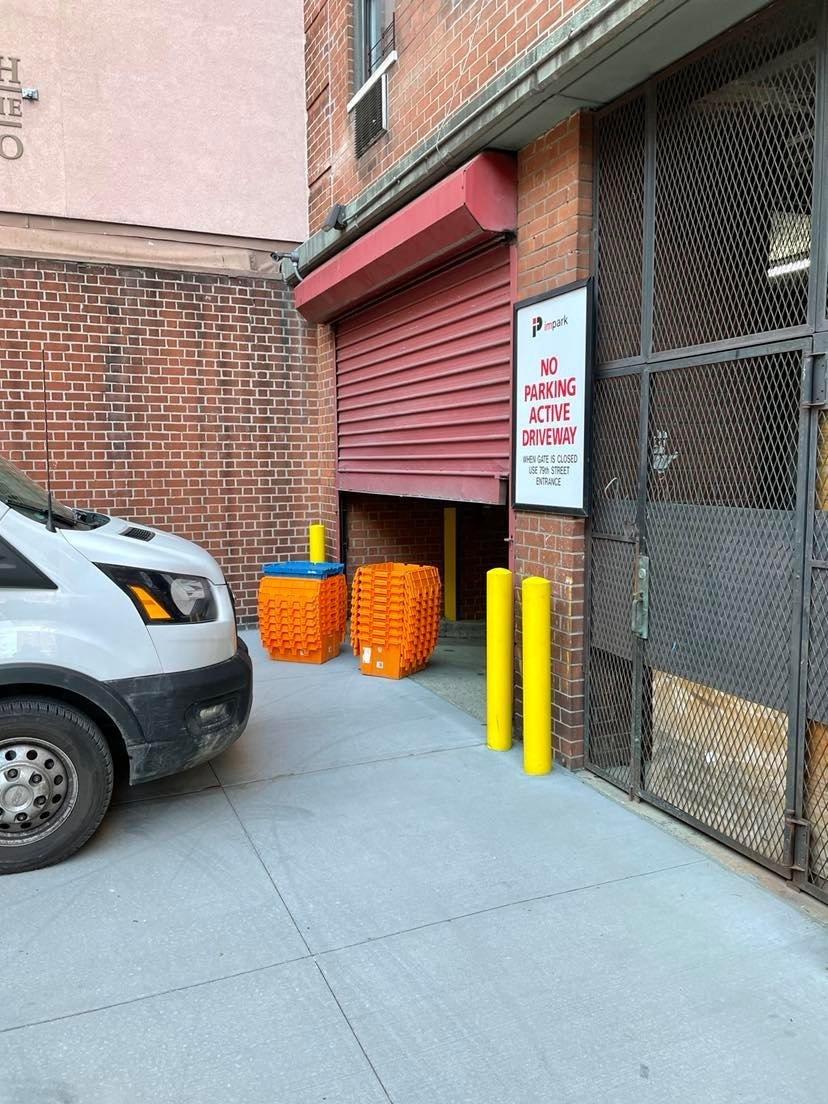 Online grocers such as FreshDirect are now using local garages and lots as distribution hubs, but the move is riling residents on the Upper West Side.

Advertisement



It turns out FreshDirect and Peapod are using an Upper West Side garage — Impark at 200 West 79th Street — as a distribution hub, according to the garage's manager. Vans can be seen pulling up to the entrance — on 78th Street, between Broadway and Amsterdam — and crates and bags are offloaded onto cargo bikes, which pull small trailers behind them, for "last-mile delivery." We're told the cargo bikes are stored at the garage.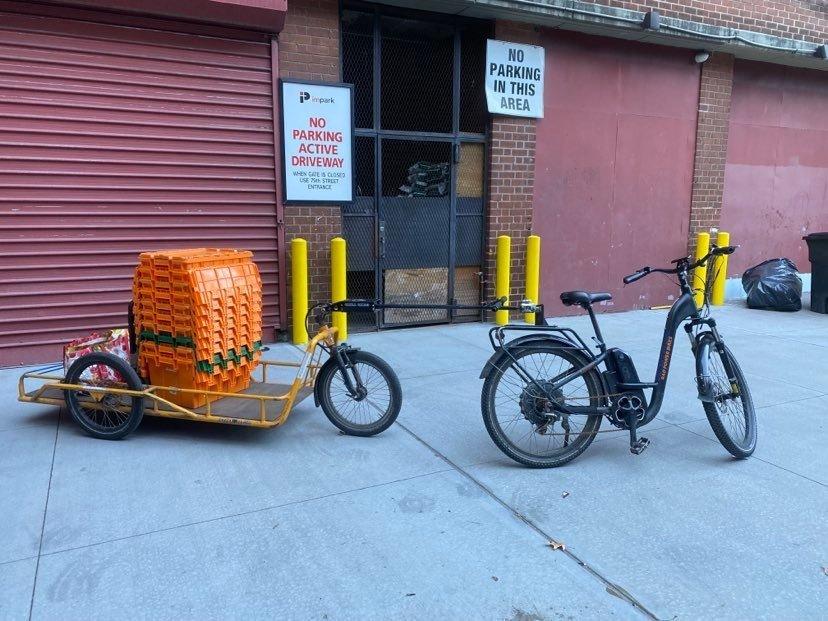 In an effort to reduce traffic and pollution, Mayor de Blasio announced new funding late last year for a program to encourage sustainable delivery methods such as cargo bikes. But when the ex-mayor first spoke in 2019 about a pilot program for the bikes, he said they were to be stored overnight in company facilities.
The activity has been disturbing at least one resident of 200 West 79th Street. They tell us the unloading takes place in the early morning and late at night and is loud, and that the bikes and vans have been driving on the sidewalks and posing a danger to locals. A "ghost bodega" in Brooklyn reportedly began causing a similar ruckus last year.
@reeftechnology trucks making "last-mile" food deliveries from the garage at 200 West 79th Street pic.twitter.com/v7szgOZEaS

— I Love The Upper West Side (@iLoveTheUWS) February 26, 2022
Advertisement



These operations are overseen by Reef Technology, which bought Impark in 2018.
According to Reef's website, the company "transform[s] underutilized urban spaces into neighborhood hubs that connect people to locally curated goods, services, and experiences." CEO Ari Ojalvo believes that parking lots "should be more than a place to store your car. Rather, it can be a hub for the community, connecting people to the businesses and services that keep us all moving forward."
The company is working with delivery services like Uber and DoorDash in other cities and plans to roll out its concept in "several hundred markets in North America and the U.K."
---
For news across the park visit EastSideFeed.com
---
Sources say the practice of using garages this way in New York has become increasingly common, as has the use of cargo bikes. Sources at FreshDirect first spoke in 2012 of using bicycles to deliver goods.
Advertisement



Executives at AKAM Associates, which manages 200 West 79th Street, tell us they are looking into the situation. We received the following email from the "manager of client success:"
"Thank you for reaching out to feedback regarding confirmation on the garage space behind in the rear of 200 West 79th Street. For your convenience, I am immediately escalating this matter to be addressed by copying the property manager and his assistant. Somebody should be reaching out to you as soon as they are able for resolution."
Following this initial response, a "management executive" sent an email saying they're "addressing this." We've also reached out to Reef Technology for comment; we'll provide an update if and when we learn more.