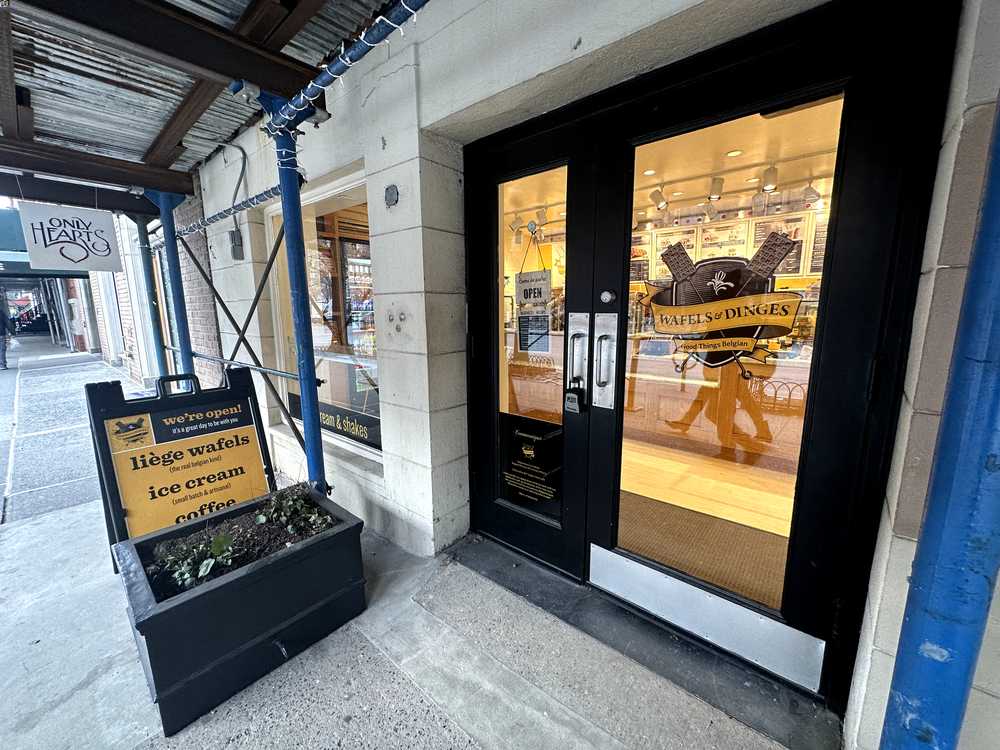 Wafels & Dinges officially opened for business on Wednesday, February 1. "Dinges" is a Belgian slang term meaning "whatchamacallit," referring to all the Dutch-style waffle-maker's appetizing toppings like chocolate fudge, candied bacon, fruits, fresh whipped cream and more. At 392 Columbus Avenue and West 79th Street, they're just steps away from the Museum of Natural History.
Advertisement



No stranger to the Upper West Side, Wafels & Dinges used to operate three street carts around the neighborhood, with locations at the Great Lawn in Central Park, Richard Tucker Park by Lincoln Center, and a stone's throw away from their brick-and-mortar location outside the Museum of Natural History.
Co-founder and CEO Thomas DeGeest has moved on from using the carts as the core part of the business, calling it "a logical transition." They now have kiosks at 1090 Sixth Avenue by Bryant Park and another at 102 West 35th Street by Herald Square. They're also on the 100th floor at The Edge building at 30 Hudson Yards, among others, with a shop in Brooklyn on Butler Street.
READ MORE: 7th Street Burger Opens on Amsterdam Ave
On a phone call with DeGeest back in September, he told us he loves iconic locations for his hot and fresh wafel offerings before saying he admired "the charm of the area … there's some cool architecture around here."
READ MORE: The Upper West Side Cookie Crawl
Wafels & Dinges' most prolific creation is probably the "Throwdown," which outdueled Bobby Flay in a street throw-down in 2009. It comes with whipped cream and spekuloos spread/cookie crumble. Be on the lookout for special Valentine's Day waffles, as we see some seasonal selections posted on their site. These special-edition wafel-pralines covered in chocolate and topped with hand-cut hearts and kisses look like a decadent treat for you and your boo.
Advertisement
If you like it hot, Wafels & Dinges serves Belgian cocoa and drip coffee. If not, there's fresh-squeezed orange juice, lemonade and soda. Stella Artois, Hoegaarden and Goose Island IPA are also on tap with wine selections from Ruca Malen, Nobel Vines and El Coto for your choosing.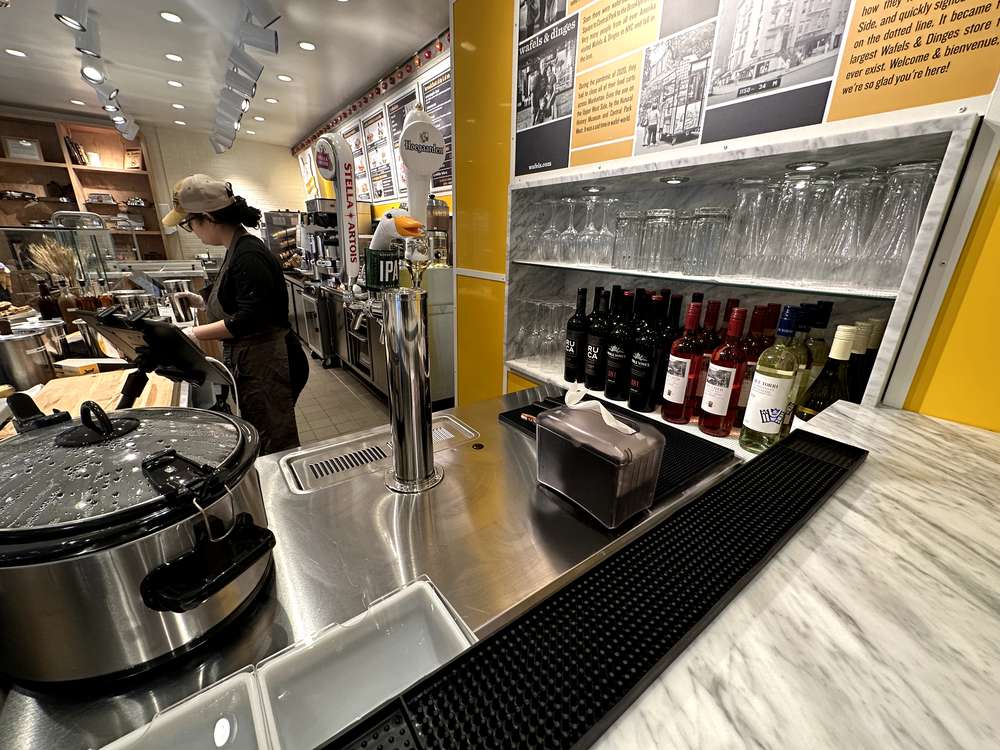 You can check out the Wafels & Dinges site here, where there's an option to order ahead and pick up in store where there's seating for about 30. You can also check them out on Instagram.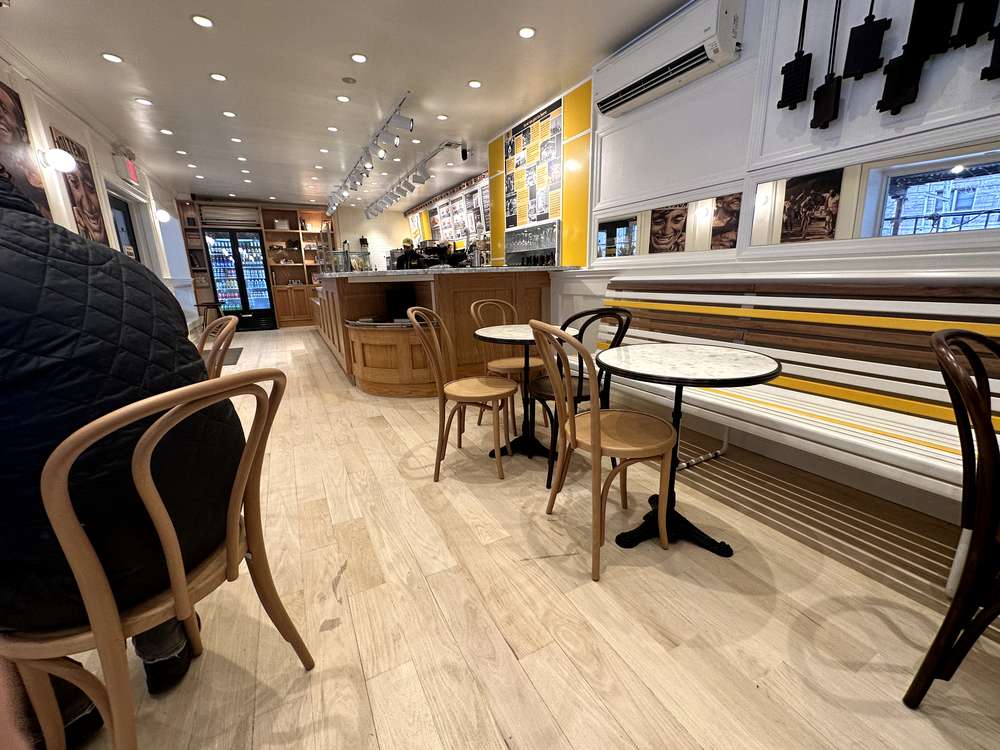 Wafels & Dinges' hours are 8 a.m. to 9 p.m. Sunday through Thursday and 8 a.m. to 11 p.m. Friday and Saturday. They also ship on Goldbelly.