If you've ever walked along West End Avenue admiring the historic architecture, you may have noticed one building which stands out quite a bit. While distinct in its style, this five-story building – the smallest on its block – has certainly seen brighter days.

In its current state, 471 West End Avenue (between 82nd and 83rd Streets) seems lost and lonely, but in the early morning fall light, the sun shines perfectly across the fifth floor pedimented wall dormer. One can only imagine throwing open the large windows to greet the day during happier times.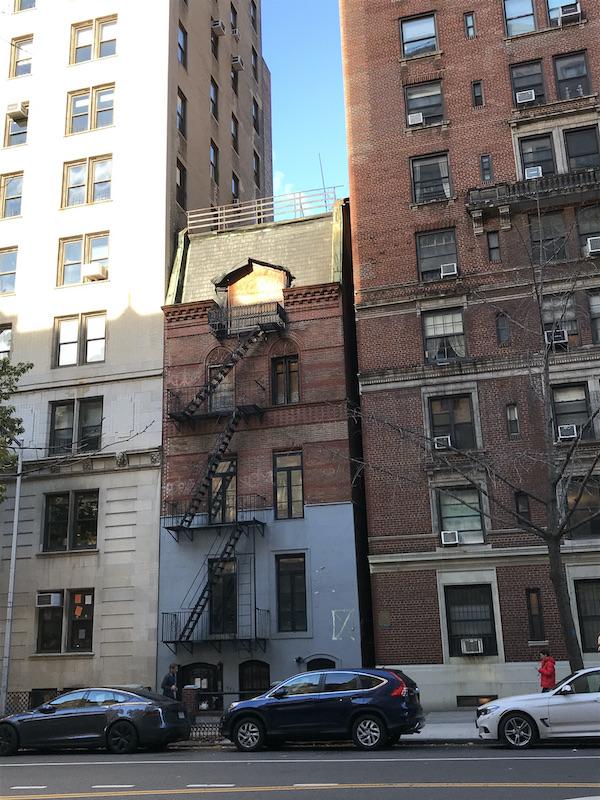 If you looked beyond the notices plastered to the main door, the boarded up windows, and the clear fire damage on the upper floors, you would see beautiful details like a pitched slate roof, decorative brick work, round arched windows with shell tympana, a corbelled brick and terra-cotta cornice, and possibly historic metal grillwork on the front doors with house number medallions.
Advertisement



Unfortunately, this property fell victim to a devastating fire in 2013 and was declared partially unsafe. The property has since acquired multiple violations and a stop work order and has been for sale since 2016, initially for about $10 million and now for a smidge under $5 million. It is also currently burdened with an outstanding six-figure tax bill.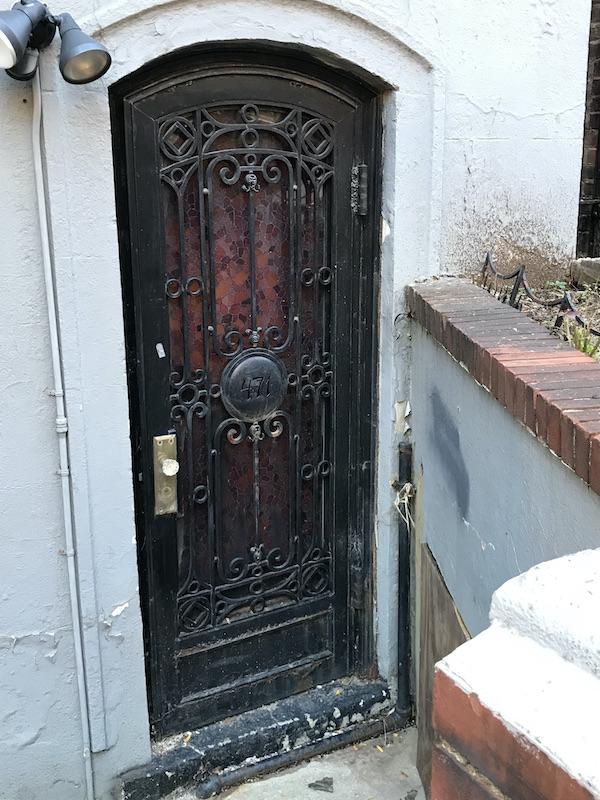 All that said, this landmarked pre-war property is waiting for someone to love it back to active life, so that it can continue on and provide years of enjoyment to new occupants and nearby residents.
READ MORE: There's a House on the Roof of this Upper West Side Building
Designed in 1885 by famed architects McKim, Mead & White for George W. Rogers, 471 West End Avenue was one of six identical row houses built on the same street, but this is the last to remain as the others have since been demolished.
Advertisement



This is a unique opportunity to acquire a landmark with architectural history. It would be wonderful if someone could restore this home to its former glory as a 7,200+ square foot single-family home. (The building had been divided into individual apartments in the 1930s.)
READ MORE: 3 Architects Who Defined the Upper West Side
The townhouse is offered along with first design phase architectural plans by Morris Adjmi Architects. These plans were created with the aim of restoring the exterior to McKim, Mead & White's original vision, while working with the Landmark Preservation Commission on the historical details.
One day we might all walk by this lost piece of history and see a glimmer of hope for the future: new scaffolding, permits, and pallets of construction materials.