Tote bags with classic children's book covers hang in the window of Westsider Records on 72nd street.  I've walked by it many times always wondering about the history of this vintage looking shop. Outside the entrance are old bookshelves with used books for $1.  Even before entering the shop, you get a feeling you are going back in time.

What follows is the most comprehensive history written to date on what is now Westsider Records and Westsider Books.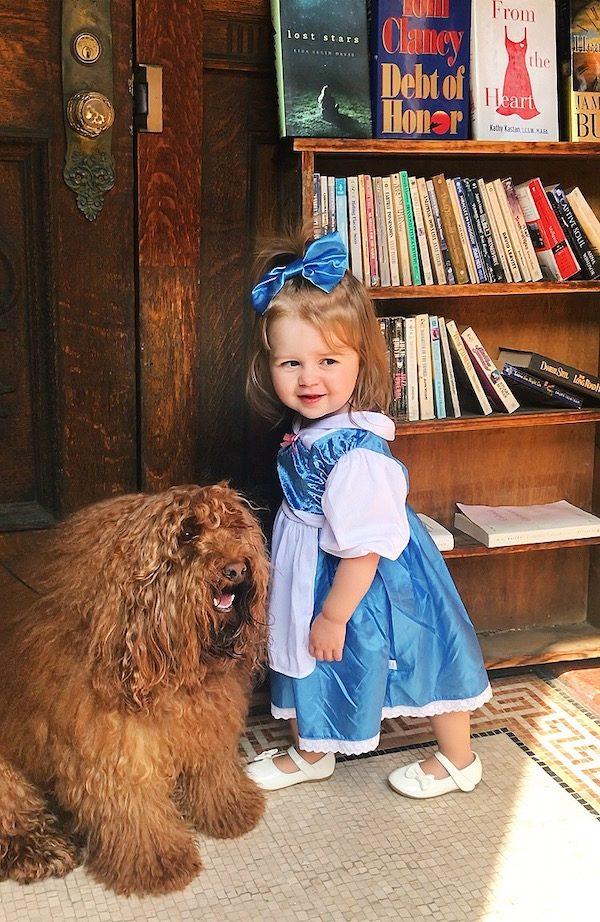 Entranceway of Westsider Records
Bruce Eder has been affiliated with Westsider Records for almost 50 years, first as a client, but now as the manager. He sat down with me to give me the history of the both the record shop and the bookstore. Bruce, previously a respected journalist, helped me piece together all the dates, moves and changes the stores have undergone, almost all on the UWS.
"Before she was a well known star, Cyndi Lauper was a member of a Brooklyn based band called Blue Angel. This is their one and only album, and it is a treasure. It is absolutely delightful. It's a mix of 50s girl group sound and 70s power pop."
It all started in 1970 with Barqu bookstore, located on 71st Street. The founders were Bob Haney and Henry Holman. Bob can still be seen around the UWS dressed as an old-time cowboy. "I mean, full regalia, and I don't mean from a dude ranch, I mean like a working cowboy," said Bruce.
Clipping from New York Magazine 1974
Barqu moved to Broadway on 89th Street, and they changed the name to Gryphon Books. Bob eventually left the business, and Henry got a new partner, Marc Lewis. Together they acquired a record store in Greenwich Village that was closing. That's how the Gryphon Record Shop was started. The record shop relocated from downtown to Amsterdam Avenue, near 89th Street. Gryphon was known for first editions, art books and also, thanks to Marc, garnered a reputation for specialty books and stories about Oz.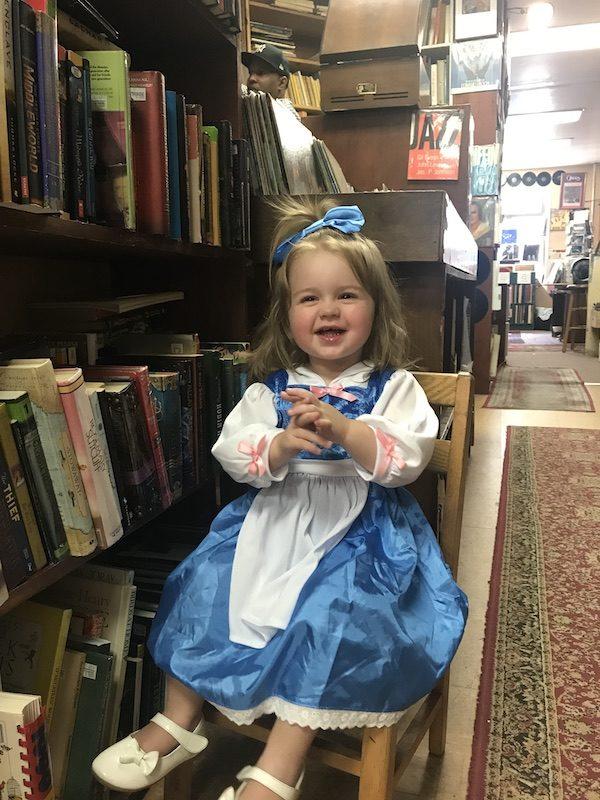 Both Westsider Bookstore and Westsider Records carry children's books
In 1984, the bookstore moved to its current location on Broadway between 80th and 81st Streets, and the record store moved to a new location, and then moved again around 1997 to its current location at 233 West 72nd Street. The business partnership between Marc and Henry split up in 1990.
Marc owned both stores from 1990 until 2001. In 2002, Dorian Thornley and Bryan Gonzalez, ex-employees, took over as owners of the bookstore and rebranded it as Westsider Books. Two years later, the person who owned the record shop lost interest in running it, and so Dorian and Bryan took over running that as well and renamed it Westsider Records.

Advertisement
The way Bruce tells it: "You also have to understand that for its entire existence from 1970 until 2004, the record store was almost exclusively a classical shop, with just a tiny smattering of high-end and rare jazz records, soundtracks and cast recordings — it was 95% classical. And until 2001, it didn't carry any CDs at all."  The selection at the shop now is varied.
Bruce has been there to see all these changes and more. When you walk into Westsider Records, chances are you will meet Bruce. "I've always enjoyed putting people together with either music or books that they will enjoy. That was part of my motivation for starting to review music, and for starting to also review books when I was in high school. Now I do the work one on one, and that I find much more fulfilling."
Bruce in the back of the Westsider Records store. 
The book and record stores only carry used books, and if they don't have what you are looking for, chances are you can be directed to something else that could be of interest. Looking for a Harry Potter book?  Instead, maybe try something that predates Harry Potter by a number of years. "The Susan Cooper The Dark is Rising sequence from the late 60s is a five part book series. There is also John Masefield's 1935 book, The Box of Delights. He was known as a poet, but he had written this children's book, which really anticipates the Harry Potter books.  I'm very pleased that book is back in print these days," Bruce said.
Browsing the book selection at Westsider Records. 
Occasionally the record shop does get new LPs. Bruce said that recently he has noticed the average age of those coming in to buy records is dropping. He said there are many young people who now come in to the record shop eager to buy vinyl. Bruce is usually around to help direct people looking for something to fit their musical preferences. He has a few records he is particularly excited to have in the store. "I'm very pleased to have in stock Projections by The Blues Project. Their most notable members were Danny Kalb, Steve Katz, and Al Kooper. Al being an alumnus of Bob Dylan, among others, and also the man who later discovered Lynyrd Skynyrd."
Current edition of Projections by the Blues Project. "This is fusion coming at you from four different directions."
Of course there are challenges with running used book and record shops in 2019. Bruce jokes that after he leaves the shop maybe he will take up breeding unicorns or mastodons. That being said, as I conducted this interview, I was surprised at how many people were coming in and out of the shop.  Bruce wasn't so surprised.
"This store and the bookstore are total anomalies. We're not supposed to exist. If you were to take any of the conventional measures by which a business is judged to have any viability, any future, we don't fit into any of it. We've been lucky to be in the right place at the right time."
When Dorian took over the bookstore, he knew it had to survive. "There was more to be done," as he puts it. Another example of being in the right place at the right time came more recently when a customer created a GoFundMe for Westsider Books to keep the doors open.  It was a huge success and kept the business afloat.
Due to the success of the 2019 GoFundMe campaign, the bookstore was able to stay open. 
When I asked Bruce what he thinks about the future of the business, he said he didn't really know what would happen, but that the future would take care of itself. "I'm busy taking care of today and the parts of yesterday that matter. I just wish people would take a little more time, if they can, to find out about those parts of yesterday," said Bruce.  And with that, the interview ended. We stayed awhile longer as my daughter enjoyed looking around. Bruce got busy taking care of customers looking for that special find.
Join the Upper West Side newsletter for more local stories: