Wolfnights®, a gourmet wrap eatery with downtown locations on Bleecker and Rivington Streets, will be opening a new shop at 2675 Broadway (between 101st and 102nd Streets) on Thursday, June 10. This space – which will have 8 indoor and 8 outdoor seats – was formerly home to Xi'an Famous Foods, which closed last year. Wolfnights® has also signed a fourth lease for a space at 40 West 55th Street (which will open in August).

"Wolfnights is obsessed with providing the Ideal Bite®. We make sure that each bite contains salty, sweet, sour, crunchy, and chewy elements, by using unique house-made ingredients to create consistent, one-of-a-kind wraps," a description on the wrap spot's website reads.

A few of the wraps:
DIRE WOLF: Fried chicken wrapped in a ginger dough with lamb bacon, melted cheddar, green papaya slaw, spicy pickled shipka peppers and Wolf Ketchup®.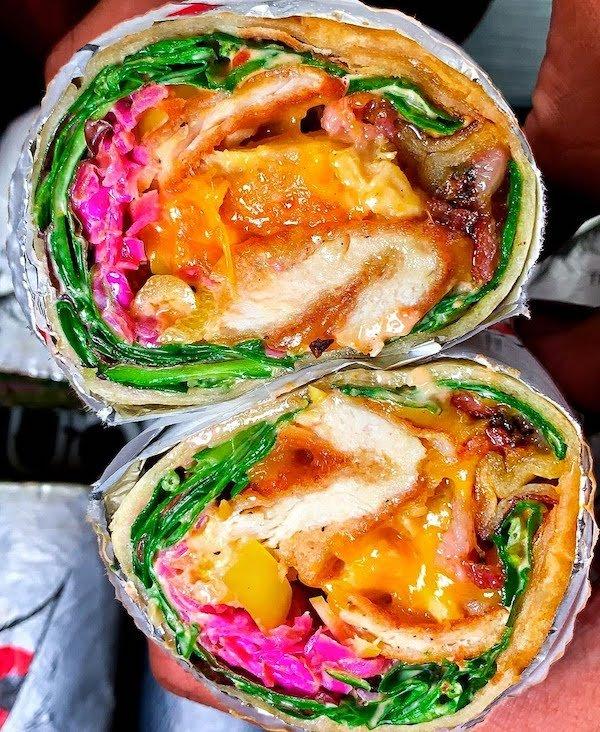 MORE: NEW + SOON TO OPEN ON THE UWS
THE BEAST: Grilled steak wrapped in a turmeric dough with BBQ crunch, blue cheese, marinated green olives, cilantro and red chili mayo.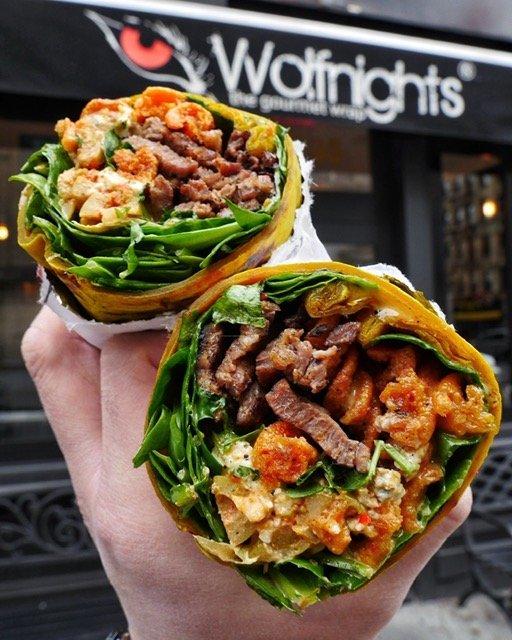 Get The Upper West Side Newsletter
GHOST: Quinoa and sunflower seed wrapped in whole wheat dough with grilled portobello, shallot, edamame, scallion, zatar and citrus sumac vinaigrette. Filled with mixed greens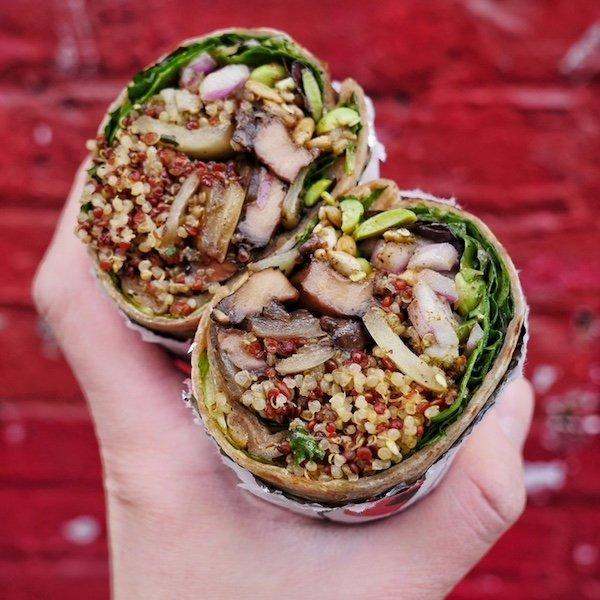 THE PACK: Scrambled eggs and lamb bacon wrapped in fig dough melted cheddar, sumac onions, tater tots, pickled jalapeños and chipotle aioli.
Any Wolfnights® wrap can also be served as a bowl, and most can be made gluten-free and keto-friendly. They also serve desserts and sides, like these Wolf Attack® Tater Tots – topped with sloppy joe, grilled onions, melted cheddar cheese and jalapeños.
Wolfnights® was founded in 2011 by Itai Afek, who is aiming to open more than 500 new locations across the country in the next 10 years. Learn more at www.wolfnightsusa.com.