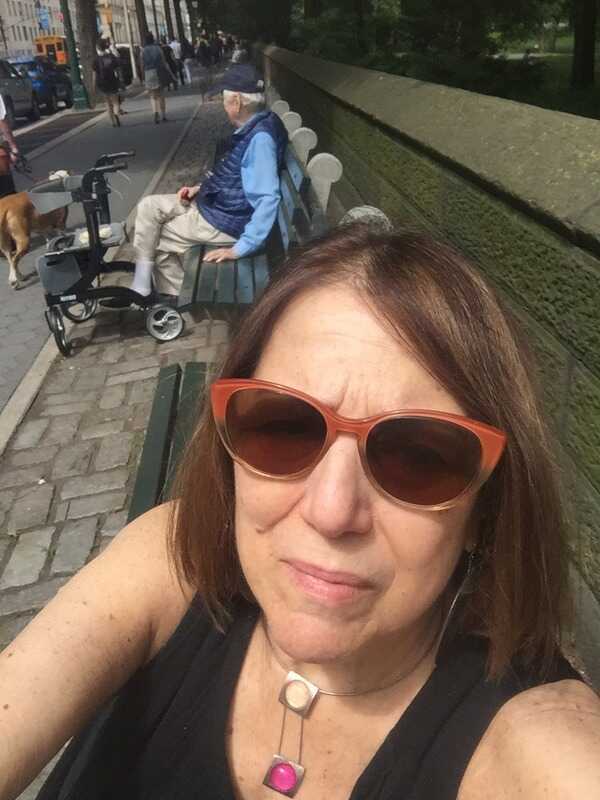 An Upper West Side woman has taken to social media to find a kidney donor.

Josephine Ann (JoAnn) Nova, 76, had renal carcinoma in 1998 and as a result, had to have her right kidney removed. Things have been challenging since then, but her condition became much more serious earlier this year.
Advertisement



"In March of 2022 my kidney failed and [I] was rushed to the hospital," JoAnn recently shared in a Facebook post. "I was placed on dialysis immediately and will continue my sessions until I get a kidney transplant. Needless to say, these are very difficult days for me. I would be forever grateful if anyone would consider being tested to see if you're a match for me. The process to test for compatibility is simple, but the positive impact would be enormous."
JoAnn, who lives in the West 90s and goes to a nearby dialysis center via Access-A-Ride (as she uses a walker), also shared her situation on Nextdoor. "I am [at] end stage kidney disease. Dialysis is keeping me alive. I just asked that people share this to see if someone would be willing to be my kidney donor. I am O positive blood type. Thank you so much and God bless the person that reads this and decides to save my life."
While her blood type is O Positive, she says anyone can be a donor since the hospitals she's registered with participate in the Paired Exchange Program. Here's an explanation of how that works.
JoAnn is on transplant lists for hospitals in Florida, Texas, New Jersey, Nashville, and at Columbia Presbyterian at West 168th Street. Getting a local donor and a transplant at Columbia Presbyterian would be ideal; undergoing out-of-state surgery could mean leaving home for several months and not having the ability to see her relatives on a regular basis.
Despite the stress of her situation, JoAnn has kept a positive outlook and is grateful to those who've offered her words of support.
"I can't thank everybody that's on [Nextdoor] enough for stepping up and sending me notes like you sent me," she wrote in response to our offer to help spread the word further. "It's just amazing to me. I have such deep respect for everybody. Thank you so much. As we say in the kidney disease world, all we need is one person to do this. So I'm hoping I can get that one person. I've been going through this for many many years now, but this is the last of it. Thank you again."
If you'd like to help, or want to learn more, please visit columbiasurgery.org/kidney-transplant and click on the "I Want To Donate" link (when prompted, enter recipient name Josephine Ann Nova). You can also call (212) 305-6469 for more information or to set up an appointment.
JoAnn can also be reached directly at Luckyme1846@gmail.com or 917-224-4335.