The West Side Campaign Against Hunger (WSCAH) – located at 263 West 86th Street – is one of the largest food pantries and emergency food providers in NYC, having delivered over 2 million pounds of food to over 40,000 people in need just since the beginning of the pandemic.

"West Side Campaign Against Hunger alleviates hunger by ensuring that all New Yorkers have access with dignity to a choice of healthy food and supportive services."

To update the public on the organization's recent accomplishments – while discussing an efficient path forward – WSCAH is hosting a virtual town hall on Wednesday, June 16 from 1-2pm. Leading Change Through Emergency Feeding will feature WSCAH Board Vice Chair, Cynthia Roney, and a panel of leaders in the emergency feeding world – both on the federal and local level:
Kumar Chandran, Senior Advisor of Nutrition for the USDA
Kate MacKenzie, Director of the Mayor's Office of Food Policy in NYC
Greg Silverman, CEO and Executive Director of WSCAH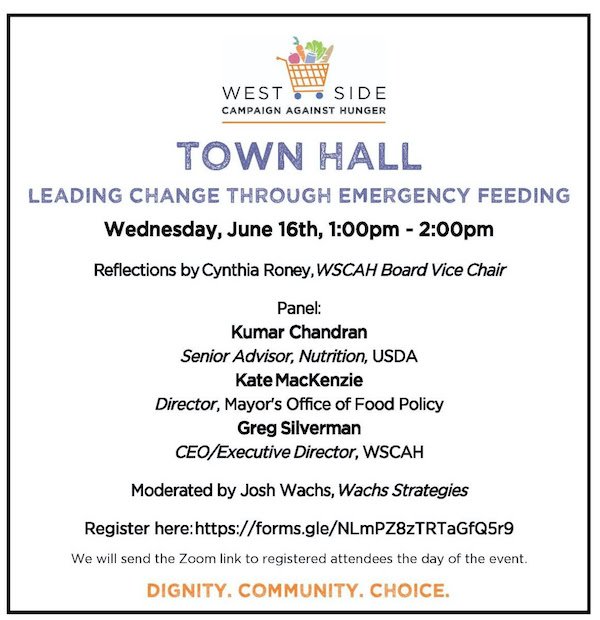 PLEASE NOTE: Those who register will receive a Zoom link on the day of the event.