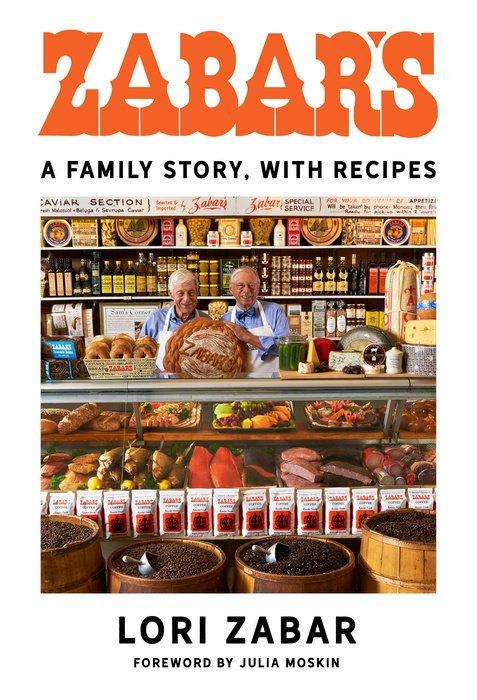 Everything you ever wanted to know about Zabar's will be available at your fingertips this May. Lori Zabar, the late granddaughter of the gourmet marketplace's founders, shared the story of her immigrant family and its backbreaking dedication to the American dream that made the cultural emporium a New York institution in Zabar's: A Family Story, with Recipes.

Advertisement



Upper West Sider Nora Ephron – who loved Zabar's so much that she once imagined herself as a Zabar – called the store "the most rambunctious and chaotic of all delicatessens, with one foot in the Old World and the other in the vanguard of every fast-breaking food move in the city." She wrote that in 1984. It seems as true today as it was when it first opened 88 years ago.
The Zabar's history has been intertwined with the Upper West Side for nearly 100 years. Founders Leika Teitelbaum and Mordko Leib Zabarka left Ukraine in 1920 and 1921, respectively, and would become the Zabars, Lillian and Louis (pronounced Louie), once they married in May 1927.
READ MORE: Zabar's Collabs with Coach. Items Include a $550 Tote Bag.
Louis escaped Europe as a wanted man at the age of 20. The pogroms brought a band of murderous Cossacks into his living room where his father and sixteen-year-old sister were slain and his mother left badly disfigured from gunshot wounds. He made his way to New York through Canada; Lillian arrived via Philadelphia, following her heart to live in New York.
As their granddaughter Lori described it, a fateful conversation with the man who became Mario Cuomo's father-in-law brought the couple to the Upper West Side in 1934, where the neighborhood was teeming with successful immigrant businesses despite the nationwide suffering in the midst of the Great Depression. This conversation brought them the opportunity to rent a counter selling smoked fish in the Crystal Pure Food Market at 2249 Broadway between West 80th and 81st streets.
"This stretch of upper Broadway was already a hub of food retailers and restaurants such as the Great Atlantic & Pacific Tea Company (a grocery story that eventually grew into the iconic A&P supermarket chain), the Little Tip Toe Inn, and the Sherman Cafeteria. Across the street stood the Dubowy Bakery and Dairy Restaurant, the Broadway Cafeteria, and the G&M Pastry Shop."
Advertisement



Louis and Lillian later moved their business to its current location in the fall of 1934. They, along with their children Saul and Stanley, moved to a classic six at 219 West 81st Street in 1938. And the rest is history.
Lori, who passed away in February 2022, expertly and lovingly captures that history – the business' ups and downs, the family's life on the Upper West Side, and its status as one of the City's most iconic and beloved places adored by locals, tourists, and sometimes both in celebrity form.
She also shares some of some of what Zabar's is most famous for. For those hoping to cook up a taste of Zabar's in their own kitchens, check out some of the family's best-loved recipes at the end of each chapter. Spoiler: the cheese blintz recipe is on page 51.
Zabar's: A Family Story, with Recipes will be available from Schocken Books and other retailers on sale May 3, 2022.